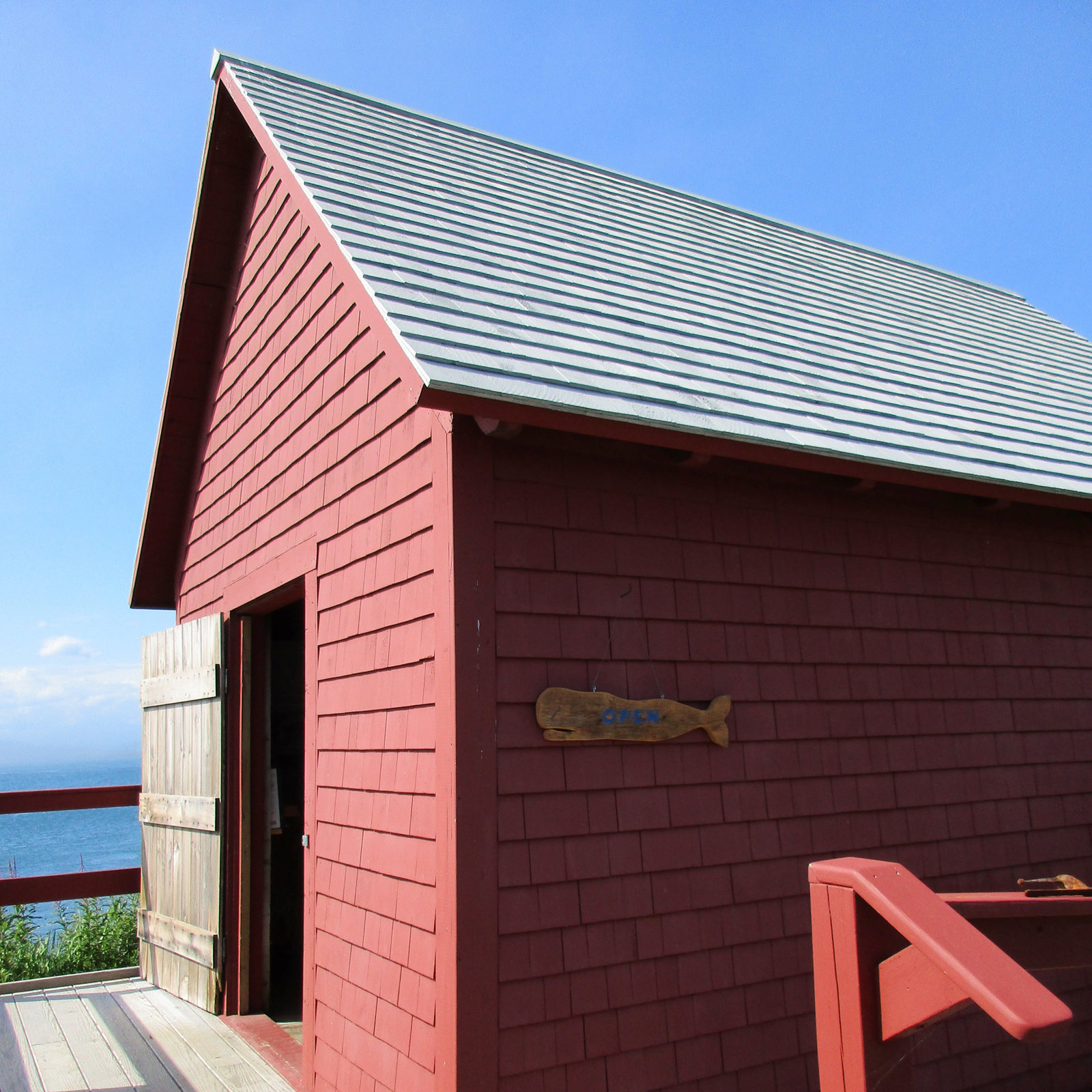 In 2013, the Canadian Whale Institute and the Roosevelt Campobello International Park opened the Marine Life Interpretation Centre on Mulholland Point, Campobello Island.
The aim of the centre is to provide education on North Atlantic right whale biology, research and conservation, as well as local marine life on the Bay of Fundy shore. When open, the centre is hosted by 1-2 educational stewards who provide onsite interpretation. The site boasts an excellent view of the quaint town of Lubec, Maine, and harbour and gray seals as they congregate in the Lubec Narrows. Onsite is the Mulholland Lighthouse (an octagonal lighthouse built in 1885 to assist boats and ships through the Lubec Channel), a short walking path, and several picnic tables.

The centre is open seasonally from late June through mid September. Hours of operation are usually Monday – Sunday 10am – 5pm.

How to get there
The Centre is located on the south end of Campobello Island adjacent to the FDR Memorial Bridge and the Mulholland Lighthouse. From Lubec, ME, take head east on ME-189 E (Washington Street) across the FDR Memorial Bridge (here you are crossing from the USA into Canada and the road becomes NB-774 N). Turn left onto Narrows Road and then left onto our drive. From the Deer Island ferry ramp, turn right onto North Road, right onto the NB-774 S, veer right onto Narrows Road and then right onto our drive.
Mulholland Point Light on Google Maps: